Repetitive Strain Injuries and Your Rights in California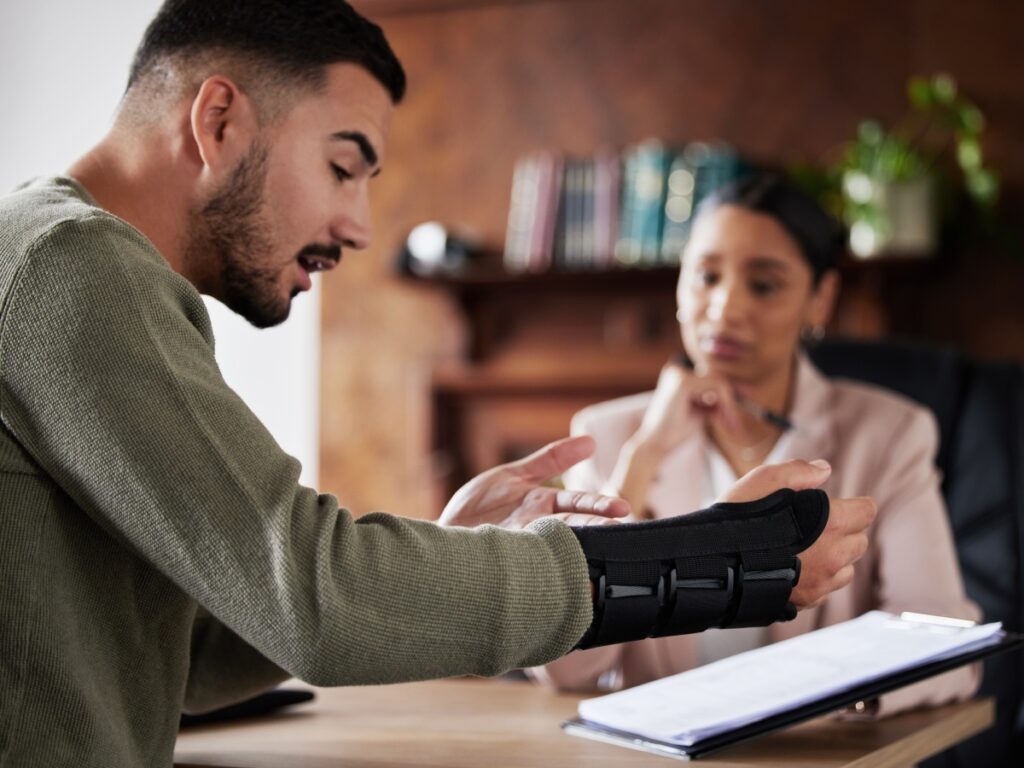 Introduction to Repetitive Strain Injuries and Your Rights in California
Repetitive Strain Injuries (RSIs) represent a dark horse in the realm of workplace hazards. They quietly take form, masked by daily routine, and gradually evolve into debilitating conditions that can profoundly impact an individual's life. These injuries, often dismissed as inconsequential in their initial stages, can impose severe physical limitations and inflict immense pain on workers, even those in seemingly safe work environments.
What Constitutes a Repetitive Strain Injury
Repetitive Strain Injuries are a family of conditions arising from continual repetition of the same physical movements. Jobs that require frequent, repeated actions, like computer operators, assembly line workers, or musicians, are commonly associated with these injuries. For instance, a data entry clerk who spends hours typing at a computer could develop Carpal Tunnel Syndrome, a painful disorder affecting the hand and wrist.
California Law on Repetitive Strain Injuries
In California, RSIs are recognized under workers' compensation law. According to the Labor Code Section 3208.3, an employee can be compensated for an RSI if the job was the predominant cause (at least 51%) of the injury. However, the statute also mandates a cumulative trauma waiting period, which means the employee must have been exposed to the harmful activities at their job for at least a certain period before they can claim benefits. Navigating these legal requirements can be complex, emphasizing the need for legal assistance.
How Repetitive Strain Injuries Impact Your Life
The impacts of RSIs are multi-faceted. Beyond the physical discomfort and pain, these injuries can hamper a person's ability to work, leading to lost wages and potential job loss. Additionally, they can affect personal life, limiting one's ability to engage in hobbies or perform daily tasks. An assembly line worker with a severe RSI, for instance, might find it difficult to lift everyday objects, let alone work.
The Importance of Legal Representation in RSI Cases
The intricate nature of California's workers' compensation law makes the involvement of an experienced injury lawyer crucial in RSI cases. These cases often involve substantial medical evidence and intricate legal arguments to prove that the job was the predominant cause of the injury. Skilled legal representation can help ensure that all factors are considered, and fair compensation is achieved.
How California Injury Lawyer Can Help
California Injury Lawyer has an extensive background in handling RSI cases. The firm's dedicated team delves deep into each case, investigating every facet to establish a robust claim. From gathering detailed medical evidence to employing expert witnesses, California Injury Lawyer works tirelessly to secure justice and compensation for clients. RSIs are a stark reality in many workplaces. They can inflict severe physical pain and create significant financial burdens. However, workers are not alone in their struggle. California Injury Lawyer stands ready to provide experienced legal support, guiding clients through the complex landscape of workers' compensation claims for RSIs. Reach out to us at (844) 584-8444 to secure a free consultation today.