At-Fault in a Car Accident? Know Your Rights in California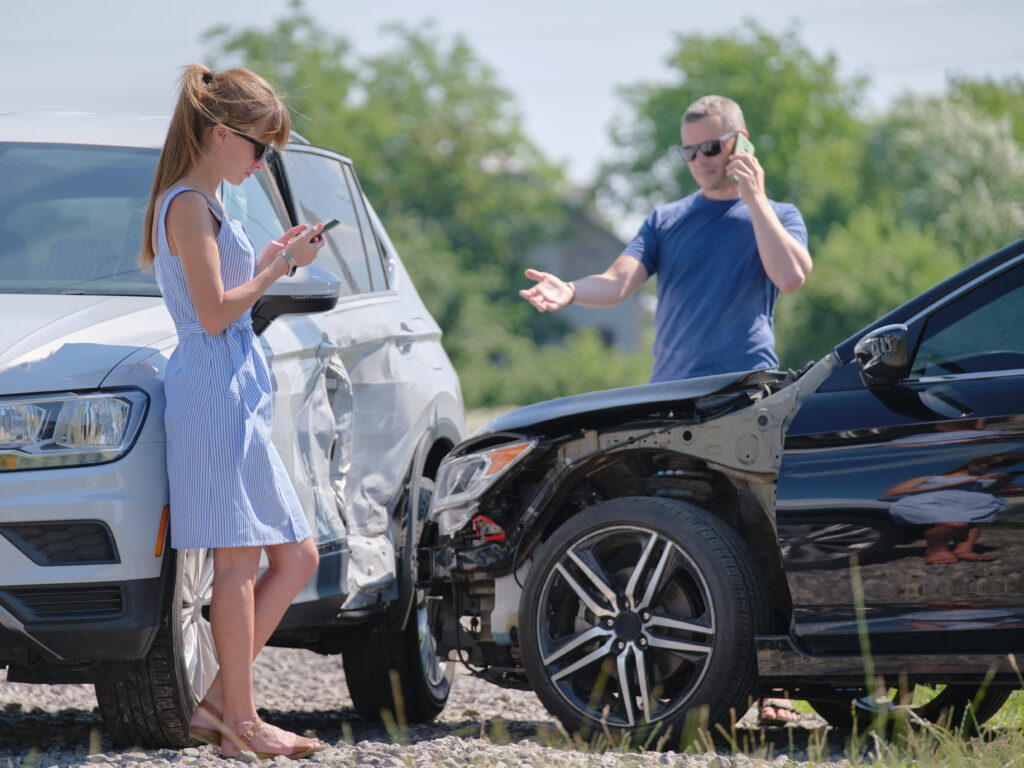 Introduction to At-Fault in a Car Accident? Know Your Rights in California
Car accidents are unfortunate events that can occur unexpectedly, causing significant disruptions to our lives. When they do happen, it's crucial to understand the legal aspects surrounding these incidents, especially if you're the victim. This guide aims to shed light on your rights as an injury victim in a car accident and how an experienced injury lawyer can help navigate the complex legal landscape.
Understanding Car Accidents
In the simplest terms, a car accident involves a collision between vehicles, between a vehicle and a pedestrian, or between a vehicle and a stationary object. Common causes of these accidents include distracted driving, speeding, reckless driving, and driving under the influence of alcohol or drugs. These factors, coupled with environmental conditions or mechanical failures, often contribute to the occurrence of accidents.
The Concept of Fault in Car Accidents
In California, the principle of "fault" plays a significant role in car accident claims. Fault refers to who bears the responsibility for the accident, typically determined through evidence like police reports, witness statements, and physical evidence from the accident scene. California follows a "pure comparative negligence" rule, meaning that an injured person can recover compensation even if they are partially at fault, though their damages would be reduced by their percentage of fault.
Legal Rights of Injury Victims
As an injury victim, California law provides you with several rights. First, you have the right to seek compensation for your injuries from the at-fault party. This compensation can cover medical expenses, lost wages, property damage, and pain and suffering. For instance, if you were in a car accident caused by a distracted driver and suffered a broken leg, you could seek compensation for your medical bills, any wages lost due to time off work, and your emotional distress.
The Role of an Injury Lawyer
An injury lawyer plays a critical role in ensuring that the rights of injury victims are upheld. They gather evidence, negotiate with insurance companies, and represent victims in court if necessary. For example, if the at-fault driver's insurance company tries to downplay your injuries to offer a lower settlement, your lawyer would counter this by presenting medical evidence and possibly testimony from medical experts to support your claim.
Steps to Take Following an Accident
Following an accident, there are key steps you should take:
Firstly, ensure your safety and that of others if possible. Secondly, call the authorities and seek medical attention. Thirdly, document the accident scene with photographs and gather witness contact information. Finally, contact a reputable injury lawyer to help you understand your rights and guide you through the subsequent legal process.
Why Choose California Injury Lawyer
When it comes to championing the rights of injury victims, we at California Injury Lawyer stand out. Our extensive litigation experience, particularly in car accident cases, enables us to provide top-notch representation for our clients. We understand the complexities of California law and use this knowledge to our clients' advantage. We offer a free consultation to understand your situation and advise you on the best course of action. Dial 844-584-8444 to schedule yours today.