Stress Related California Work Injury Claims

Psychiatric Disorder As Defined By Workers' Compensation Law
Most people do not know that California workers compensation laws recognize stress as a legitimate mechanism of work-related injury. When an employee becomes stressed from their job or experiences a stressful event at work, it is possible to claim and win workers' comp benefits if it results in a recognized mental disorder. However, under the law, stress itself is not considered a mental disorder. Therefore, only where it leads to a recognized problem will workers' compensation benefits be available under the law. The psychiatric health conditions that the law recognizes as potentially compensable work-related psychiatric injury claims are found in the Diagnostic and Statistical Manual of Mental Disorders (DSM-V) published by the American Psychiatric Association (abbreviated to APA). Included in that manual are conditions including posttraumatic stress disorder (also known as PTSD), adjustment disorder, anxiety disorders, depressive disorders, dissociative disorders, just to name a few. Where a recognized psychiatric condition caused by a stressor at work results in disability, a possible claim exists for workmans compensation in California.
Proving A Work Injury Claim Based On Job Stress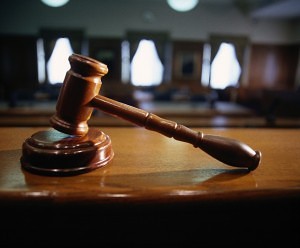 Just because stress from work causes a psychiatric problem recognized by the APA DSM, does not mean that the claim will prevail. California Labor Code Section 3208.3 sets forth a number of requirements that must also be met before a mental disorder injury can be approved for benefits under the Code. Among the requirements are a higher burden of proof, a good-faith personnel action defense, and a minimum employment period. First, the job stress must be shown by the applicant to be the predominant cause of the psych. condition (more than 50%). Second, the employee must also show that they worked for the employer claiming to have caused the injury for at least six months (does not have to be continuous employment). Finally, where the employer can show that a predominant factor causing the illness was a good-faith, non-discriminatory personnel action, the applicant will lose the case. Some examples include but are not limited to critiques of the employees work product, write-ups for attendance issues, change in job assignments or location, decisions regarding increased pay and/or promotion.
Stress Mechanisms That Rise to Psychiatric Conditions
There are 2 different kinds of psychiatric injury claims that are recognized under the workers' comp. laws of California. One type of mechanism relies on a physical condition causing stress which leads to the psych problem. Some would refer to this as a mental-physical claim, referring to the fact that the mental arose from a physical injury. This could be bodily pain, diminished physical function, leading to sleeping problems, depression, anxiety or panic attacks. The second kind of mechanism is one that involves no physical aspect whatsoever, also called a mental-mental claim. Common examples consist of traumatic or violent encounters like witnessing or being the victim of violent crime threats or sexual abuse.
The extra requirements always apply –
Both categories are potentially compensable under the laws, but the requirements above for proving them are applicable. Some conditions include sleep loss, depression, anxiety. In all circumstances, a stress claim following notice of termination or layoff is barred from recovery unless and until the employee proves by a preponderance of the evidence that the employer had knowledge of the injured worker's condition or psychological treatment is documented in medical records for the asserted problem prior to notice of layoff or the firing.
Seek Help From A Skilled Advocate Right For You
It is obvious that proving a work accident injury based upon job stress is not nearly as simple as for physical injuries that arise out of and in the course of work duties. Those who have fallen ill from a traumatic event at work that resulted from anxiety should seek the legal counsel of a skilled attorney with prior knowledge of proving these types of cases in court.
Access info about his knowledge and philosophy, learn more about him, look in calinjurylawyer.com. He has successfully engaged the insurance carriers with applications for adjudication to assert and obtain substantial settlements for stress mechanisms that cause psychiatric health conditions. If you feel stressed and have been diagnosed with a health condition, or believe you might have a mental problem that has developed, call Alexander now for a free discussion about the strength of the case!
Alexander's law practice assist victims of work-related accidents and health issues who reside in the cities of Azusa, Pomona, Glendora, La Verne, San Dimas, West Covina, Claremont, Rancho Cucamonga, Covina California and Los Angeles. If you live locally, call to speak over the telephone with a licensed attorney, for free.