California Workers Compensation Claim: Nature And Extent

The Nature and Extent of a California Workers Compensation Claim –
California workers compensation claim's end up in litigation for several different reasons. Sometimes it is because the insurance carrier and their client the employer believe that an injury was not obtained arising out of and in the course of employment. This often happens with claims of injury that are allegedly the result of cumulative trauma or repetitive work activities. Often, the employee will allege pain and the carrier will deny based upon lack of substantial medical evidence to justify that the injury is work-related. This will trigger the employee to hire an attorney who will then go about procuring the proper medical evidence under the California Labor Code to prove it in court. Once a certain amount of medical evidence is obtained to support the alleged cumulative trauma, the insurance adjuster will often decide to accept the claim. There are various other situations where someone could end up denied and will require an attorney to go to litigation in order to overturn the denial by the adjuster. Such situations include but are not limited to 1) post-termination filings; 2) un-witnessed accidents; 3) completely improper denials.
Nature And Extent of California Workers Compensation Claim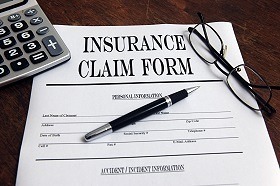 But what about the extent of the injury? Most claims once admitted are then contested by the adjuster on nature and extent. This means that the claim is accepted by the carrier but that the carrier is setting the their claim up against the employee to potentially litigate the exact nature and extent. This means that the insurance company is looking to keep a sharp eye on what is medically necessary to cure and relieve the industrially condition as they see it. They will hire lawyers to argue that the case is as minor as possible in order to keep from paying on it. This usually comes with significant delays to the workers medical care and compensation. However, the carrier has the right to hire their own attorneys to exercise their rights under the Labor Code. They will and in fact do fight many people on nature and extent. Many times, workers leave the system for less than their situation is potentially worth just to avoid the hassles of having to deal with the insurance company. Whereas the insurance company is a corporation that can never tire of fighting in court, individuals want to get on with their lives. Thus, fighting an employee on nature and extent grounds can be just as effective as denying a claim completely because it will often result in a similar outcome. That is, the employee leaves the work comp system getting less value than they were entitled to.
Obtain Attorney Help For A California Work Injury Case
If you are looking around for a lawyer who you can trust will fight hard in court for your work-related accident, consider hiring our firm. We will have an experienced lawyer assigned to your case who will take action on your behalf to maximize the value of your case. Of course, your particular set of circumstances will put limits as to what can be obtained by the courts, when you hire us you will know that you are not limited by us! We are willing to help guide you and to see your case to the point where it brings the most value to you. When you call 844-584-8444 you can speak directly to an attorney free of charge! For more information on California workers compensation or to learn more about us, Contact our law office and get more information that you may need by contacting a lawyer for your specific legal needs – www.calinjurylawyer.com.